Go to the My Everence Login Screen (go to everence.com, click on login, select My Everence)
Locate the Charitable giving tile and click on "More".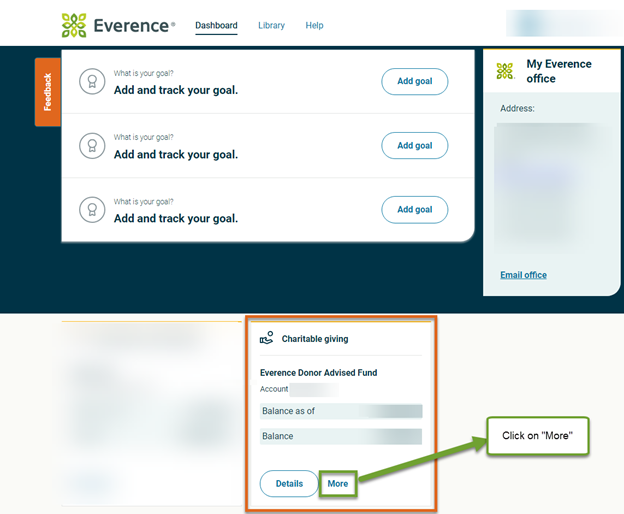 Click on "Add to account".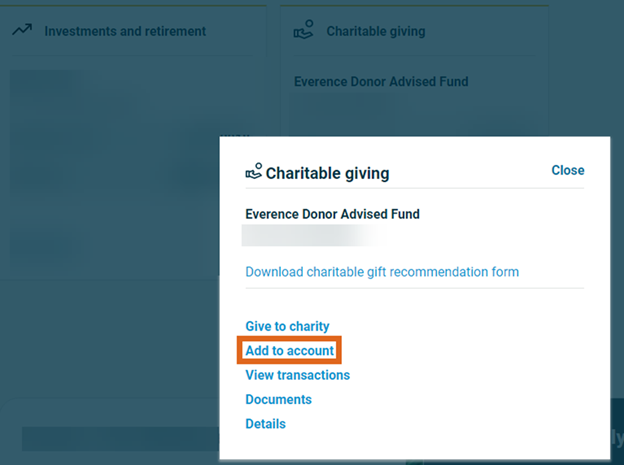 Enter the contribution amount and, if desired, complete the schedule contribution section and click "Next".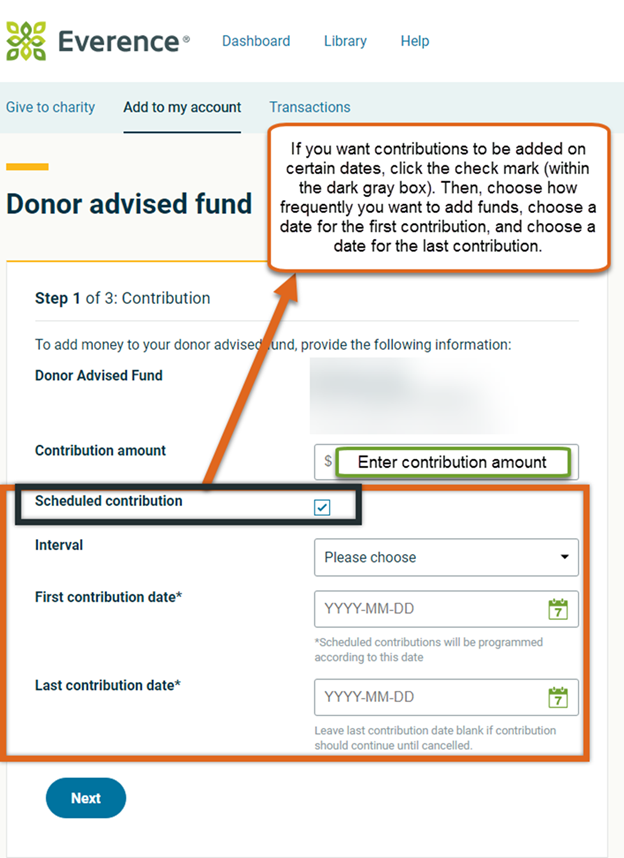 Select the desired payment method and click "Next".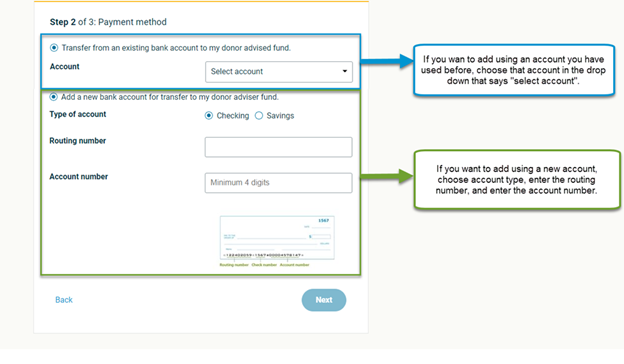 Review the contribution and click "Next".