Log in to My.Everence.com
If the Make a Payment option is not available for you, click on the four squares (in the red circle) next to the Product type drop-down box. This will change the view of your products from a list to tiles. Under your Insurance tile, you will now have the option to Make a Payment.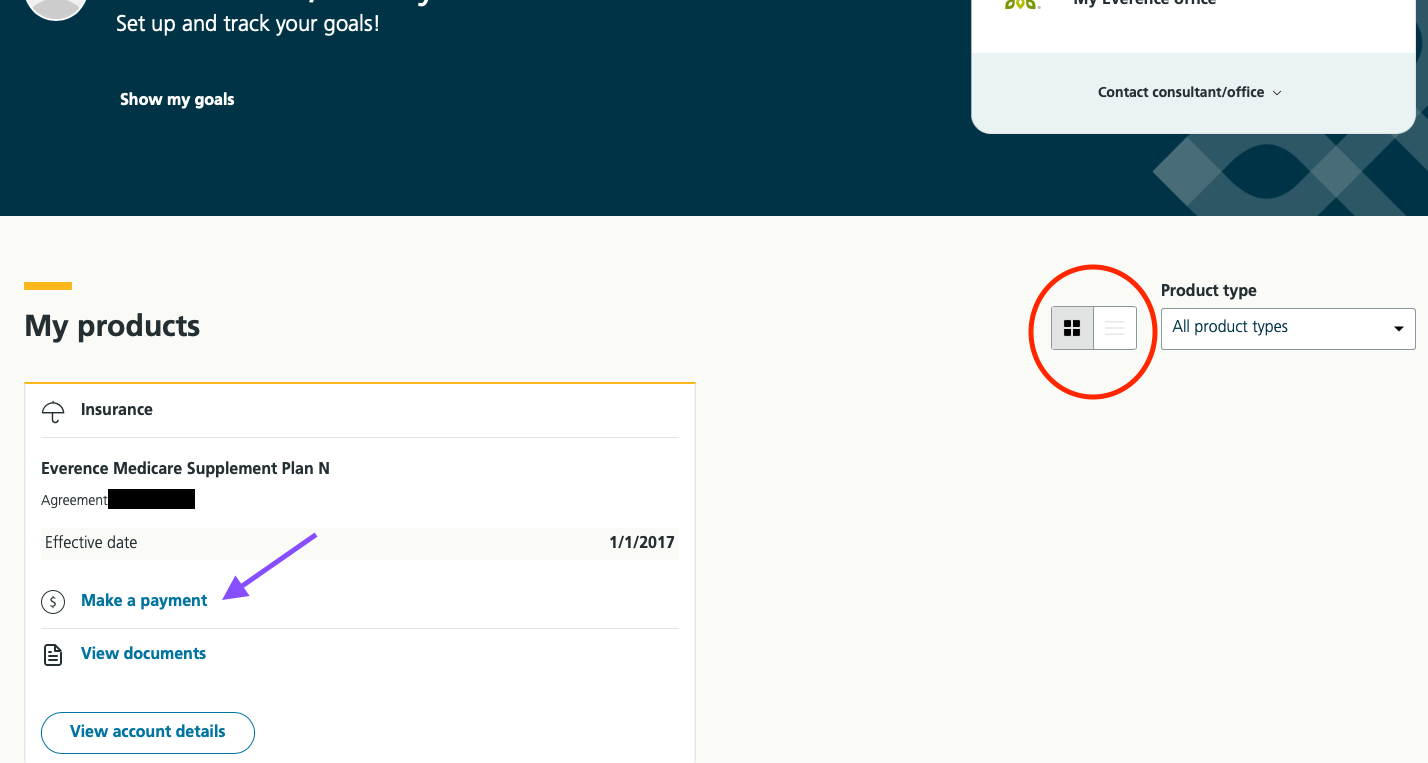 Enter your Medicare supplement agreement number, select the desired check type, and click next.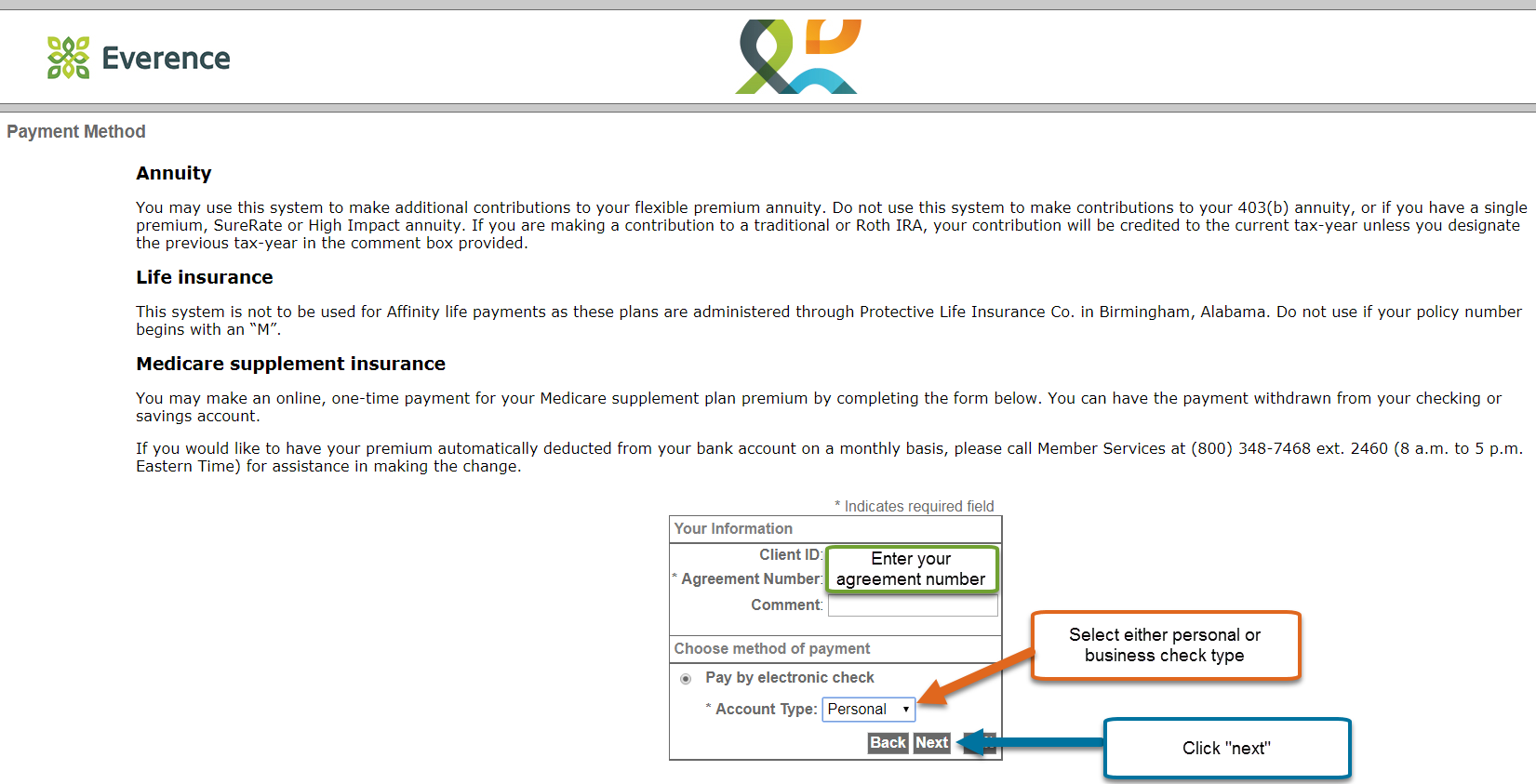 Enter the required on the following page and click next.