Go to the My Everence Login Screen (go to everence.com, click on login, select My Everence).
Locate the Everence Medicare Supplement tile and click on "more".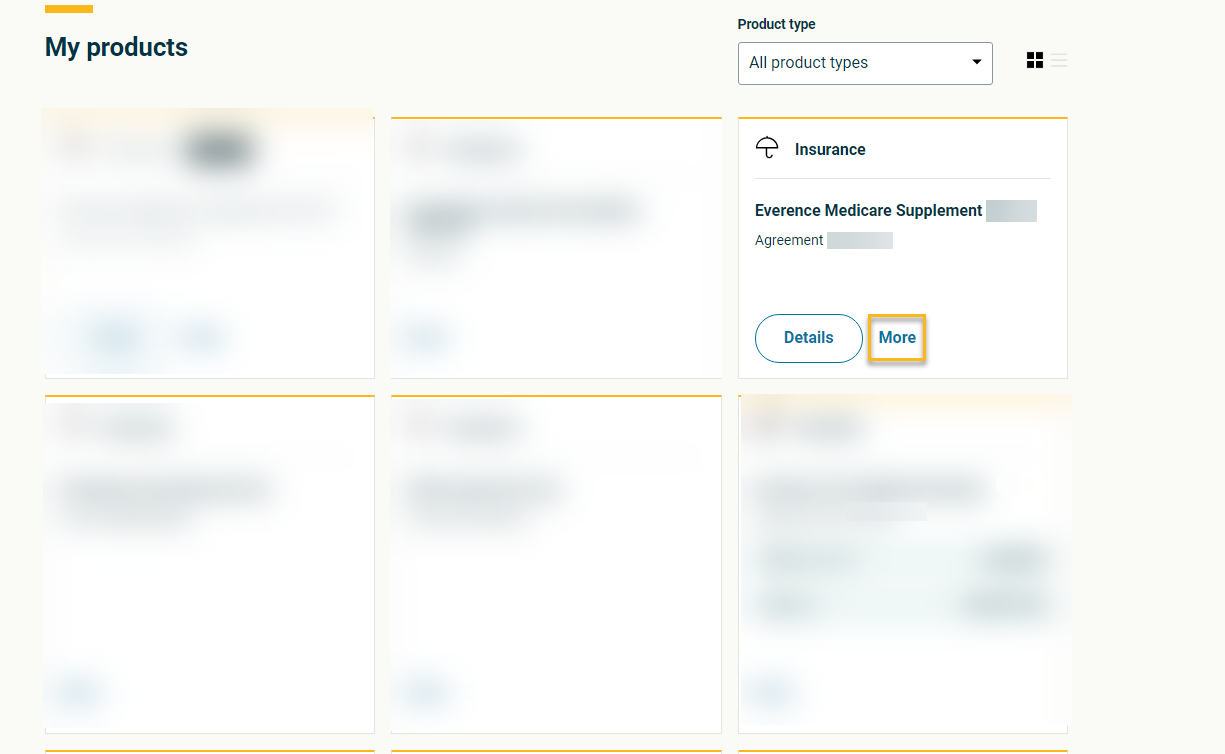 Choose "Make a payment".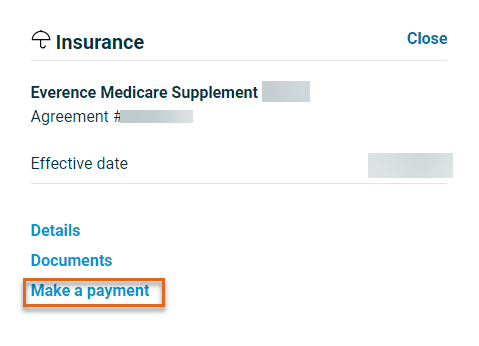 Enter your Medicare supplement agreement number, select the desired check type, and click next.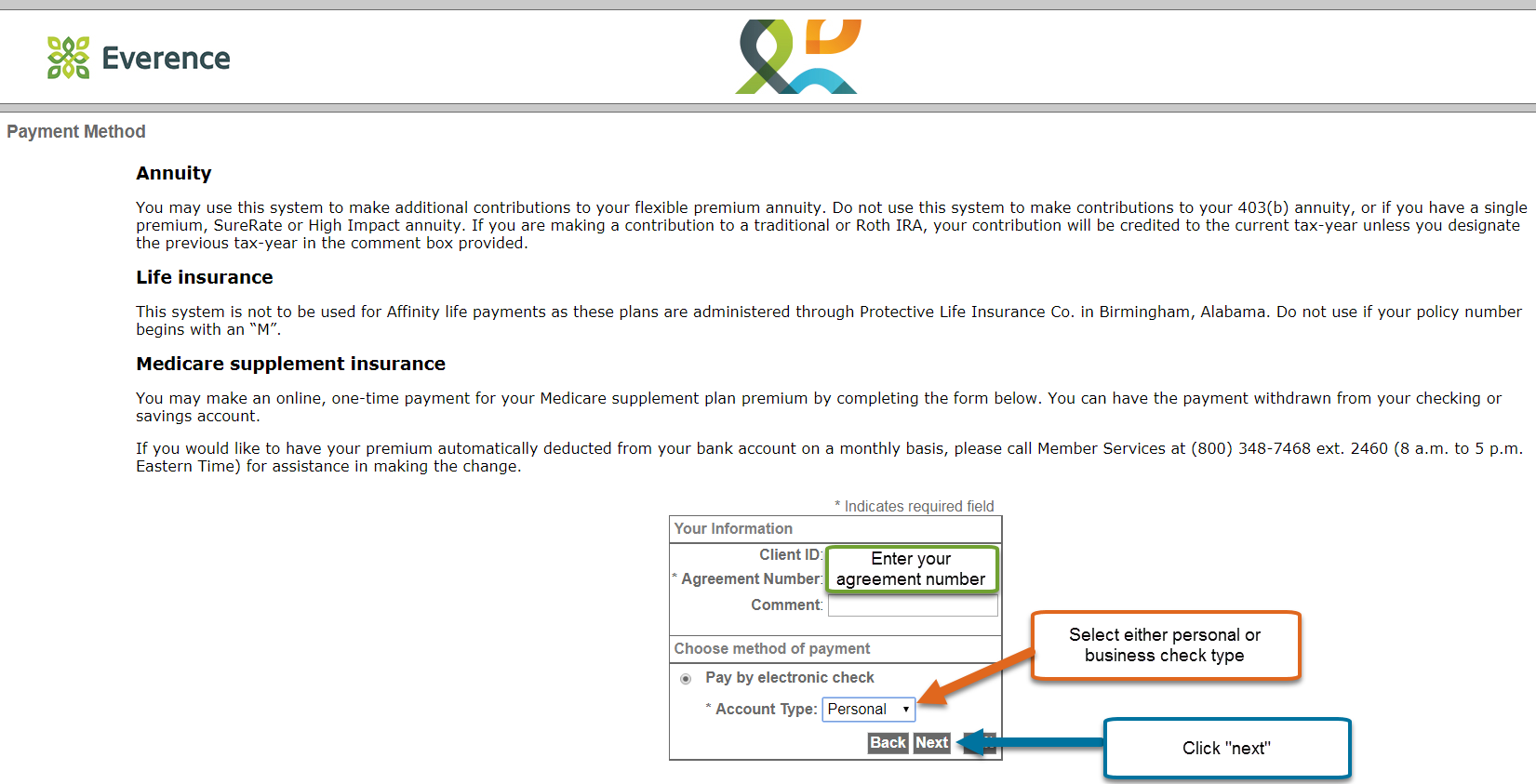 Enter the required on the following page and click next.